Mikrotik
From LusoVPS
This is a how-to configure a Mikrotik OS on a LusoVPS Xen VPS.
First you have to make sure that our support has made the proper arrangements for your. This means that your Mikrotik ISO should be mounted and ready to go.
Under SolusVM Control Panel do the following:
Select the boot order: (1) CD-ROM (2) Hard Disk. Click Set.

Now reboot the server:

Wait for a few seconds, and launch your VNC Viewer:

You should be presented with the first setup instructions. Press "a" to select them all, or play around with your cursor and press "space" to select what you want.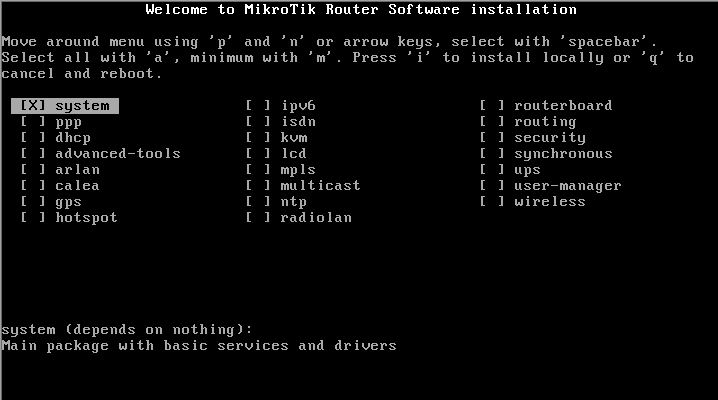 It should look something like this:
Now press "i" to begin installation. Remember that after this step, every data on the Hard Drive will be deleted permanently!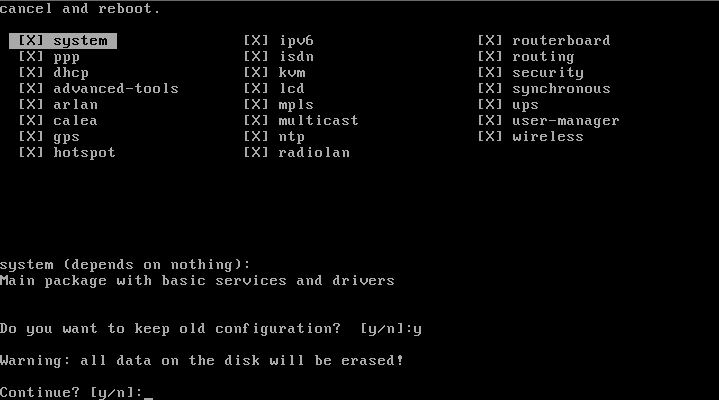 The installation process itself: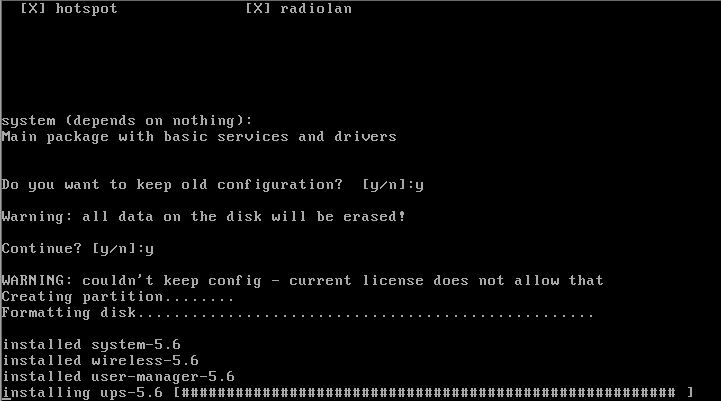 After this, it will ask you to reboot your server. Press "enter" to accept it.
Now, change back your boot order to (1) Hard Disk (2) CD-ROM, or just Hard Disk. Click Set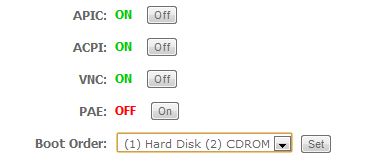 Click on reboot. Your VPS should start up with the fresh install of Mikrotik. A login will be asked. By default, the login is admin and the password is empty (no password specified)

It will ask you to insert your Key but for now, let's configure the Network:
Insert the following commands:
ip address add address=YOUR_IP_ADDRESS netmask=255.255.255.0 interface=ether1
ip route add gateway=YOUR_IP_ADDRESS.254

You can check your IP Address on the control panel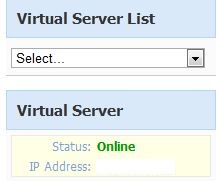 So, by now you should have a full network working Mikrotik OS